The new norms put forth by the Labour Ministry also provides for Rs 4.5 lakh assistance for survey of bonded labours in sensitive districts.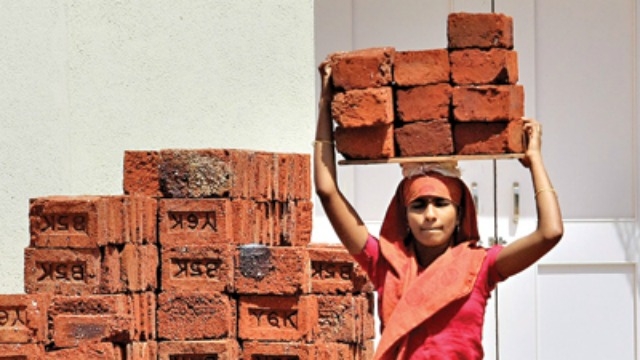 Rescued bonded labours, including differently-abled, sex workers and minors will now get a maximum of Rs 3 lakh for rehabilitation as the Labour Ministry has notified changes under the government scheme.
On Tuesday, the Labour Ministry announced a slew of measures including hike in financial assistance package for freed bonded labours and stringent deterrents to tackle forced prostitution, organised begging rings, child labour, among others.
"We have notified the changes in the scheme for rehabilitation of (freed) bonded labourers and issued instructions in this regard to all concerned officers," Labour Minister Bandaru Dattatreya told PTI.
As per the changes in the scheme, the quantum of financial assistance has been raised from Rs 20,000 to Rs 3 lakh per person for differently-abled, females and children rescued from trafficking, sexual exploitation, and transgenders.
A special category comprising female and minor will get Rs 2 lakh per person and a normal adult male bonded labour will get Rs 1 lakh.
This rehabilitation amount will remain in an annuity account controlled by District Collector and a monthly earning will be given to the beneficiary in his or her account. The District Collector will take a decision on the corpus amount.
The new norms also provide for Rs 4.5 lakh assistance for survey of bonded labours in sensitive districts. The ministry will also create a permanent and renewable district-level rehabilitation fund of Rs 10 lakh that will be under the discretion of district collector. It will be used as a stopgap arrangement before reimbursement by the Centre through the DBT system.
The government will ensure that bonded labour cases are tried and judgement pronounced the same day like other summary trial cases as per Criminal Procedure Code (CrPC), the ministry said.
"It will also be ensured that such cases are monitored by Sessions Courts and state High Courts by way of regular review as per their respective criminal manual apart from the state Home and Revenue departments," the minister had said.
Also, suitable provisions will be made for institutional involvement of officials from NHRC, State Human Rights Commission, NGOs and Union Labour Ministry, Dattatreya had said.
Source : DNA , 19th May 2016