__________________________________________________________________________________
Rs 2,501 crore allocation for education in 2015-16, Rs169 crore less than the previous year, tablets and more virtual classrooms on the cards
_______________________________________________________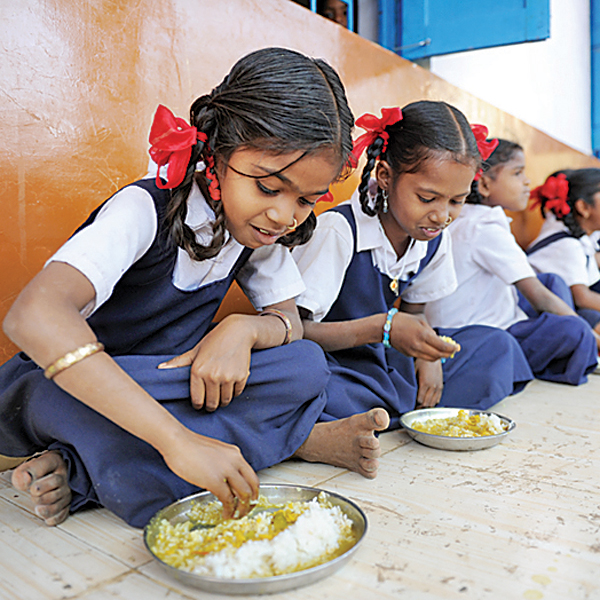 The civic body on Wednesday presented an estimated budget of Rs2,501.31 crore for education for 2015-16. However, the allocation is Rs169 crore less than last year's, when it was Rs 2,660.44 crore.


Why's the allocation less this year?


Justifying the decrease of Rs169 crore in the 2015-16 budget, chairman of the education committee Vinod Shelar said, "Last year, the civic body had arrears towards private schools which have been paid in the current year, so fresh provisions were not required in that head."


Confirming reports of less utilisation of the allocation this year, Shelar admitted that only 26% of the capital allocations were utilised in 2014-15.


How does BMC plan to achieve its aim?


The Brihanmumbai Municipal Corporation (BMC) has allocated Rs7.5 crore towards eco-friendly desk and benches for over 15,000 students, who are currently forced to sit on the floor in schools. "It is our endeavour that henceforth no student in municipal schools shall sit on the floor," states the budget, which was presented by additional municipal commissioner Pallavi Darade on behalf of municipal commissioner Sitaram Kunte.


What else does the budget focus on?


Some major announcements in the budget are distribution of tablet PC, connecting schools with broadband internet, setting up 202 more virtual classrooms, maintaining students' health records, teachers' training, improving quality of education, and establishing 200 new computer laboratories in municipal schools.


How much has been allocated for the same?


For quality housekeeping and security in schools, which has been outsourced since 2012 for one-third of the schools, BMC has set aside Rs 52 crore. To increase communication and bring awareness of various educational projects, it plans to launch a website connecting all schools under jurisdiction for which Rs10 lakh has been allocated.

For tabs project, which aims to curb the dropout rate post Std VIII, the civic body has kept Rs34.4 crore; Rs248 crore has been set aside for construction of 10 school buildings, and Rs17 crore has been kept for set up of computer labs in 200 more schools.


Numbers under BMC

The civic body provides free primary education to 3.4 lakh students through 11,000 teachers and 1,110 primary schools in eight different mediums. It also runs 145 secondary schools, where over 48,000 students are being imparted free education. In addition, two D.Ed colleges (152 students) and 17 schools for 800 physically challenged children are also BMC's ambit.


Chikki, child tracking system dropped from budget

BMC's ambitious budget for education, while focussing on a number of important things to improve the primary education system in civic schools, has some prominent misses too. For instance, the much-talked-about chikki for midday meal, which was announced in the previous budget, has no reference in the current budget, neither does the child tracking system.

Apparently, BMC has dropped the two ideas due to non-feasibility. When asked, BMC's education committee chairman Vinod Shelar said, "We have deferred the plans as of now due to some issues," and refused to elaborate.

While the child tracking system was mooted to keep a check on kids' attendance, the objective behind the groundnut and jaggery-made chikki for midday meal was to provide natural micro-nutrients to underprivileged children.

The chikki idea is said to have flopped as the civic body failed to find a contractor who can provide 15-tonne chikki daily, despite placing tenders a few times. "We would need at least 15 tonnes of chikki everyday if we wish to cover all 3.5 lakh students in 1,170 primary and 49 secondary schools across Mumbai. It is becoming difficult to zero in on any organisation that can supply that quantity of chikki," said an official.


Major allocations

Rs311 crore: Grants to 432 private schools
Rs248 crore: For 10 new schools/repairs of old schools
Rs99 crore: For free education kit, dress, etc
Rs52 crore: For quality housekeeping
Rs34.4 crore: For tablets
Rs17 crore: For computer labs
Rs17.5 crore: For virtual classrooms
Rs5.17 crore: For school excellence programme
Source: DNA, 5th Feb 2015