Young Chinese filmmaker Lou Ye has taken his latest work "Blind Massage" to the Berlin International Film Festival. The cast of blind and sighted actors arrived at the Festival on Monday.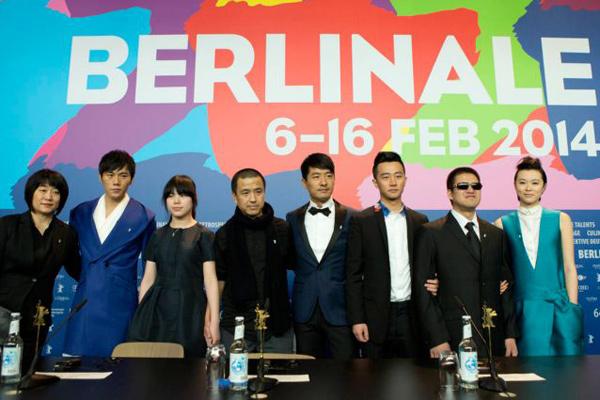 Cast and director of "Blind Massage" at Berlin International Film Festival.


_______________________________________________________


"Blind Massage" is an adaptation of a popular novel that's set largely in a massage center run by the blind. Bringing the movie to the big screen has had its fair share of challenges.


"In the process of filming we encountered many challenges, for example the basic difficulty of having blind people and sighted people act together and cooperate. It required a lot of preparation for them to be able to actually work together," director Lou Ye said.


The story not only depicts the relationships between a group of blind people, it also aims to portray an image of society itself. But the production team first had to understand the world of the blind.


"We actually went to a school for blind people and took introductory classes," Lou said.

The movie portrays a surprising turnabout, as people with normal vision are often the ones who don't understand and see many things.

Other Chinese directers such as Diao Yinan and Ning Hao are also in the 20-film race for the Berlin festival's Golden Bear award. So keep your eyes peeled for the final winner.
Source : ECNS , 13th Feb 2014