Vice-Chancellor, A D N Bajpai, has given nod to the new policy which is in consonance with the examination policy, for persons with disabilities.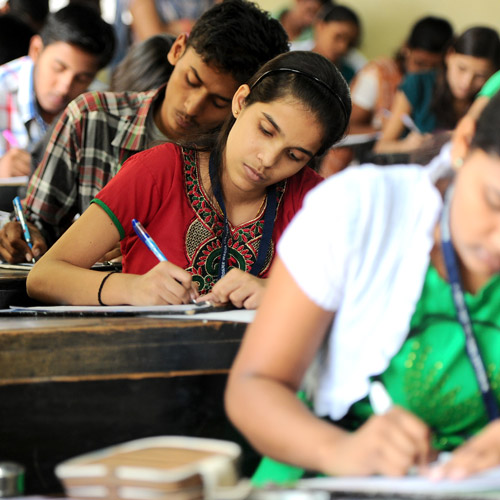 In an initiative aimed to provide relief to blind and other persons with disability, Himachal University (HU) has relaxed the norms for providing a 'writer' to such students during examinations.


Vice-Chancellor, A D N Bajpai has given nod to the new policy which is in consonance with the examination policy for persons with disabilities, as circulated by the Ministry of Social Justice and Empowerment for implementation across the country.

According to the new policy, which will be implemented in the ensuing examinations, commencing from November 27 this year, there would be no qualification bar for the writers appearing for blind and disabled persons.


As per old rules, the qualification of the writer had to be one class lower than the candidate, but now the condition has been removed and it would be for the invigilator to ensure that no 'unfair' means are used while answering the questions.


The candidates would also get one hour extra time in addition to three hours time for other candidates.


The major relief for the candidates would be that now they can engage any person as a writer irrespective of his qualification, said Ajai Srivastava, an associate professor and member secretary of the committee, which made the recommendations to the vice chancellor.


The procedure for granting permission for getting a writer, has also been relaxed and principals of colleges have been authorised to give permission for availing writers, to save time and energy of the disabled students.
Presently, only Controller of Examination of University is authorized to give permission for engaging a writer.


In case of any emergency, the candidates will be allowed to change their writers.


As per the new policy, the University and colleges will prepare a pool of writers who will write in the examinations for blind and other disabled candidates and will be paid remuneration by the college or university.


The university will also provide alternative questions to blind candidates, in place of map-based questions in some subjects. The deaf candidates will have the option to take objective type questions in place of descriptive questions.


The new policy also provides an option for candidates to take examinations on computer or in Braille, and it would be implemented from the academic session 2016-17. The students, as per their choice, will be provided questions in the soft copy or in Braille.

The university will not charge any fee from candidates for availing the facility of writer.



Source : DNA , 19th Nov 2014