Cigna Medical Group has a new design for its handicapped parking signs, and it's a design you'll soon be seeing more often.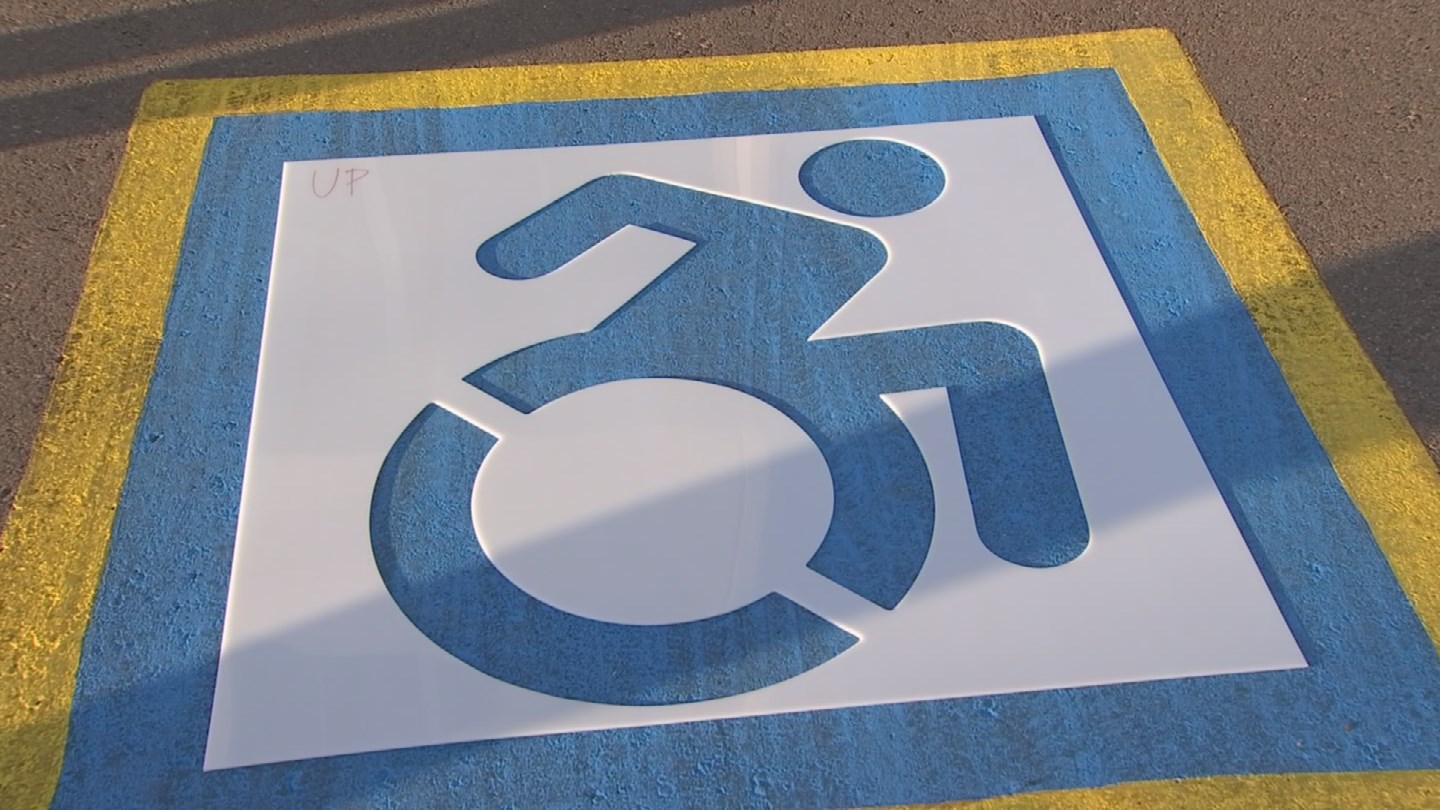 Using white spray paint and stencils, Cigna employees spent Wednesday morning updating the old handicapped symbols in parking places at its Phoenix Central Multi-Specialty Center.


The employees painted the new icons on 38 parking spaces, as a part of Cigna's nationwide project to visually redefine what people with disabilities can do.

"Oh, I love this new symbol. I love that it more accurately reflects life as a person in a wheelchair. I like that," said Jennifer Longdon.

Longdon is in a wheelchair and is a disability advocate.

Cigna Medical Group is the first business in the Valley to adopt a new design for the handicapped symbol.

The City of Phoenix adopted it just a few months ago and soon city buildings will boast it too.

"It's going to be seen at all city parking lots and as well as any city symbol that would reflect the old accessibility symbol, over time, though Not immediately, but as the need arises for the changes," said Peter Fischer, citywide ADA Coordinator.

The handicapped symbol in parking spaces is no long sitting static like in the old design, but this one is on the move.

And that's the reason Cigna was so quick to jump on board with the new design. It's a design that we won't just see across the Valley but around the nation and the world as well.

"We support the well-being and the health and the sense of security of all of our customers and this couldn't have been a better symbol of our mission," said Ed Kim, General Manager and President of Cigna Medical Group.

So now, the 38 parking spaces at Cigna are setting the trend, and building momentum in the movement.

"I think it's really important and I'm glad that Cigna was willing to take this on," said Longdon.

Cigna has 23 other office buildings across the Valley and will be painting those parking spaces throughout the year.



Source: kpho, 2

4th June 2015