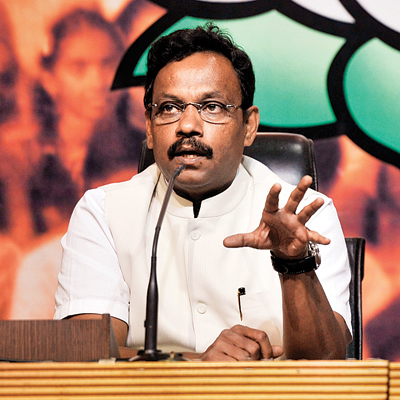 Edu minister's idea of exam centres being closer to home get thumbs up, but blind students say q-paper being given 10 mins earlier adds to their disadvantage
*********************************************************************************************************
While education minister Vinod Tawde's suggestion of allotting students exam centres close to their homes has been welcomed by schools, blind students say his idea of question papers being given out 10 minutes before the exams begin puts them at an even greater disadvantage. Instead, they were hoping he would introduce question papers in Braille.
Reducing stress of travelling to exam centre
Students who meet with an accident or fall ill have to rush to the state board to request for a seat in the nearest exam centre for their board exam. However, they will soon have the option if choosing the exam centre closest to their homes. This suggestion was made by the education minister on the recent occasion of the Maharashtra State Board of Secondary and Higher Secondary Education completing 50 years.
Will need a system in place, says board member

Sapna Durve, a state board member, said, "It is a welcoming suggestion by our education minister as most students tend to rush and panic at the last moment. They want to change their centre and want it near their house when they meet with an accident or fall ill before the exam. This will reduce unnecessary travelling and thereby make it less stressful for the student. This can be made successful if we give codes to subjects for students to chose. If such codes are given to areas, students can chose the area where they live, which will help the board easily provide them a centre that is closest to their house."
Tips may be implemented next year

G K Mhamane, chairman of the state board, said, "The suggestion is good and will now be introduced for discussion amongst the board members. It may be implemented in the next academic year and not this, as the exam centres to the students have been already allotted."
Putting us at an even greater disadvantage, say blind students

Blind students however said that Tawde's suggestion of giving students the question paper 10 minutes before the exam begins will be of little relief to them. While other students will get an extra ten minutes to think, repeaters writing on behalf of blind students will take much more time to read out the question papers to them. Hence, the extra time will not only be of little help to them, but also give other students more of an edge.

Ratan Dubey, a partially blind student, said, "This suggestion could bring great relief to students with vision. But it may not make much difference to students who are blind. A writer may not be able to read the whole paper to a blind student in 10 minutes. Instead, the state government should have come up with question papers in Braille format so that a blind student can check the questions and immediately answer to the writer."



Source: DNA India, 10th Jan 2015